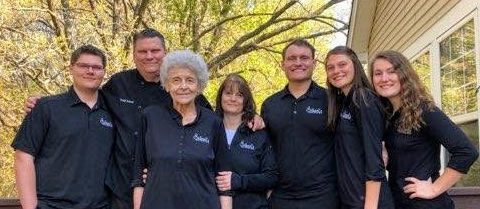 About
A FAMILY TRADITION
Scheel's Catering, a family owned business, has been serving the St. Croix Valley for over 40 years. The business was originally created and operated by my mother, Mitzi Scheel. Those served in the St. Croix Valley were delighted by her outstanding culinary expertise. This not only included delicious homemade meals, but personally designed occasions and wedding cakes as well. I am often reminded of the fond memories her customers have had throughout the years as people come up and share with me the special event she catered and/or the beautiful cakes she made for them.
Being her son, I had the honor of working along side of her while she built her business. Her perfection, commitment, and passion for food were contagious. I am proud to say that she had an incredible reputation, never using advertisements or business cards; just word of mouth. She strengthened her business through exceptional customer service and perfectly prepared meals.
My mom has retired and I have over 30 years of restaurant & catering experience to bring to the business. I understand the importance of providing a worry-free catering event. Whether you are hosting a casual party, corporate gathering, or planning a wedding or funeral, Scheel's Catering is committed to creating the perfect menu and personal service that will make your event special.
Thank you for visiting our website. Please don't hesitate to call us at 612-281-5695 or email with any questions, I am very happy to assist.
-Todd Scheel